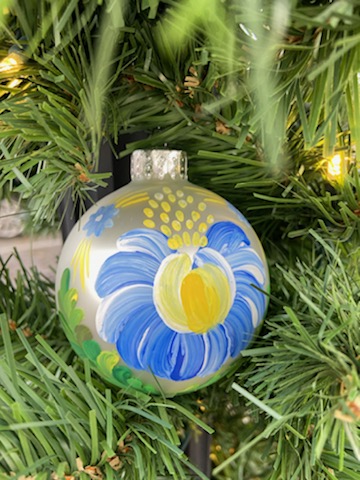 Christmas ornament workshop in Petrykivka style
As the Holiday season, 2021 is about to begin we invite you to the Christmas ornaments painting workshop in Petrykivka style, which is a part of the intangible cultural heritage of Ukraine.
Under the guidance of Natalya Holbrook – an independent Ukrainian artist, visiting from Austin, TX, we will learn a unique technic of Ukrainian folk art by making specific strokes and lines and will hand-paint floral designs on large glass ball ornaments.
You will create a one-of-a-kind Christmas ornament for a gift or decoration for your Christmas tree.
Please reserve your ticket in advance to secure your place. The cost is $50 per person for 3 hr of creative fun. All materials are included.

Online ticket sales for this event are closed.