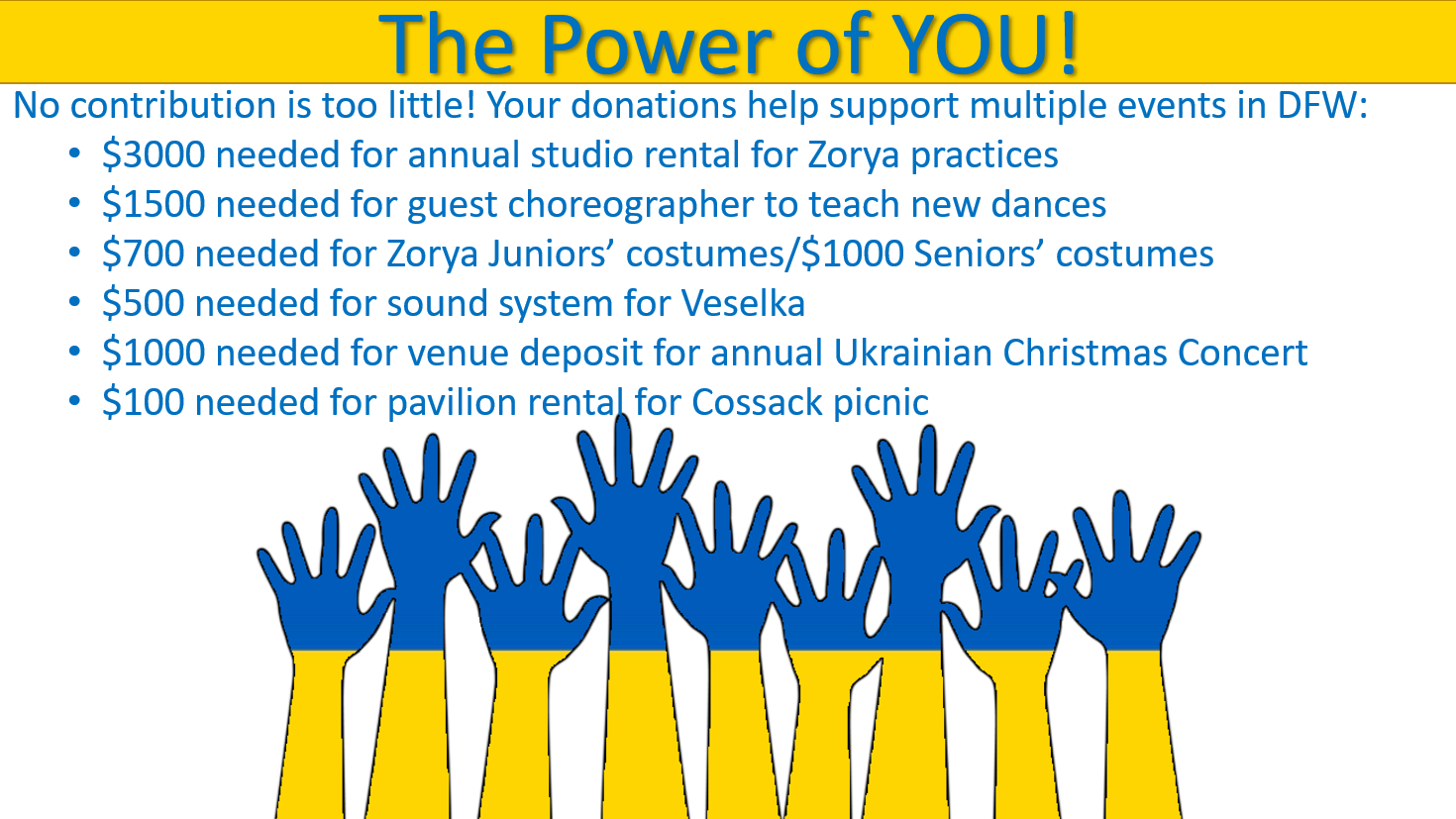 North Texas Giving Day for UCCD
North Texas Giving Day helps build awareness and support for nonprofits like UCCD. This online event is the largest community-wide giving event in the nation. Since its inception in 2009, it has transformed from an idea to help local people give wisely, to a movement that has ignited a broad culture of community-wide giving. During NTX Giving Day, you have the opportunity to be a philanthropist to build a stronger and more vibrant Ukrainian community in Dallas.
There is no need to wait until September 23 – please consider donating to UCCD early. All donors will receive a tax receipt confirming their donation. Your gifts received today through September 22 will count toward your NTX Giving Day total, and will be eligible for bonus funds as well as prizes that are specific to Early Giving and other prizes through NTX Giving Day.
We look forward to seeing so many givers reaffirm their support of awesome nonprofits such as the Ukrainian Cultural Club of Dallas!
Please, help us raise much-needed funds for these and more goals:
$3000 needed for annual dance studio rental for Zorya practices
$1700 needed for Zorya costumes update
$1500 needed for a guest choreographer to teach new dances
$500 needed for sound system update for Veselka
$1000 needed for Ukrainian Christmas Concert venue deposit
$100 needed for pavilion rental for Cossack picnic