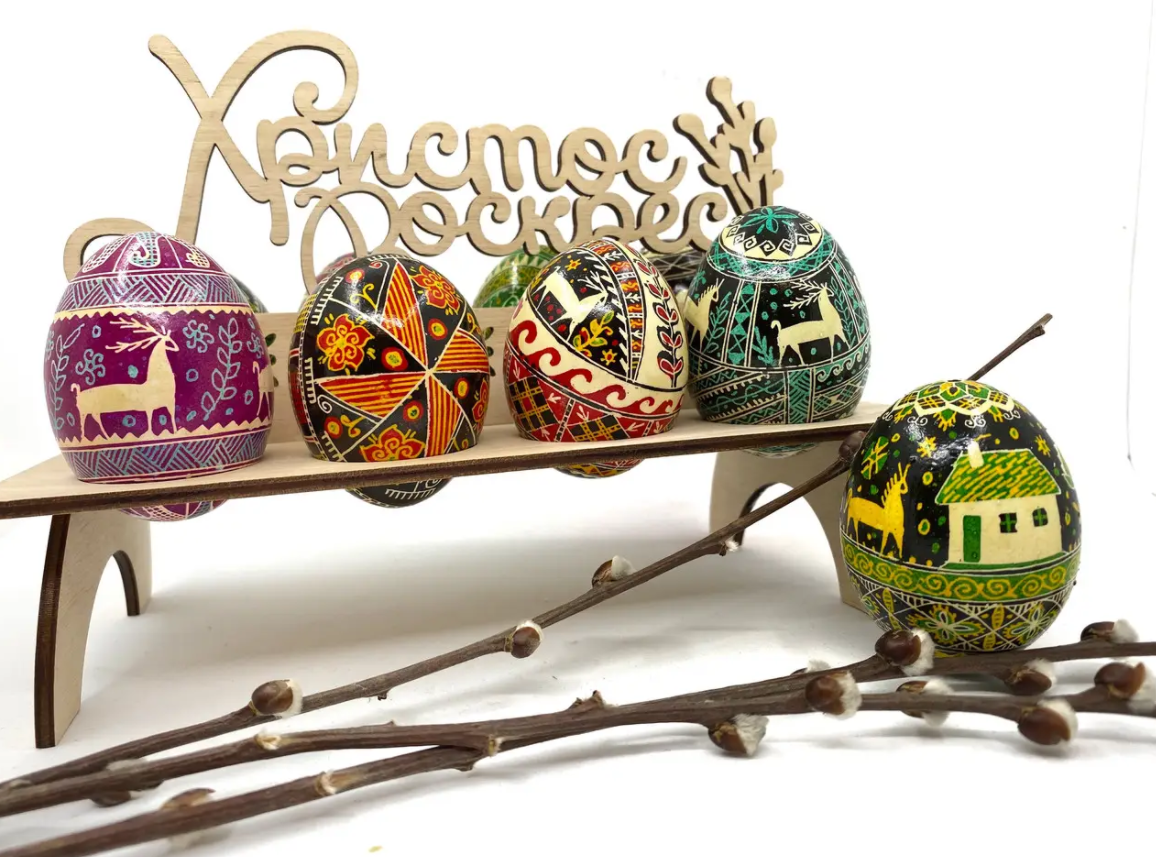 Pysanky Egg Art Workshop
Pysanka is a Ukrainian Easter egg, decorated with traditional folk designs using a wax resist (aka batik) method.
You are cordially invited to participate in a hands-on pysanky decoratingg class on April 23, 2022. You will learn or practice your skills in one of the most interesting expressions of folk art that dates back thousands of years. Using a hollow chicken egg, melted beeswax, and layers of dyes, you will write an intricate pysanka egg based on the symbolism of colors and design. It takes around three hours to make one pysanka egg. All supplies are provided, as well as designs of various complexity to choose from. Instructor Cathy Teinert will guide you in every step of this captivating process. Cathy has been making pysanky and sharing her knowledge with others for over 20 years.
Location: Ukie Style Embroidery Art store at 12817 Preston Rd, Ste 124, Dallas TX 75230
Online ticket sales for this event are closed.