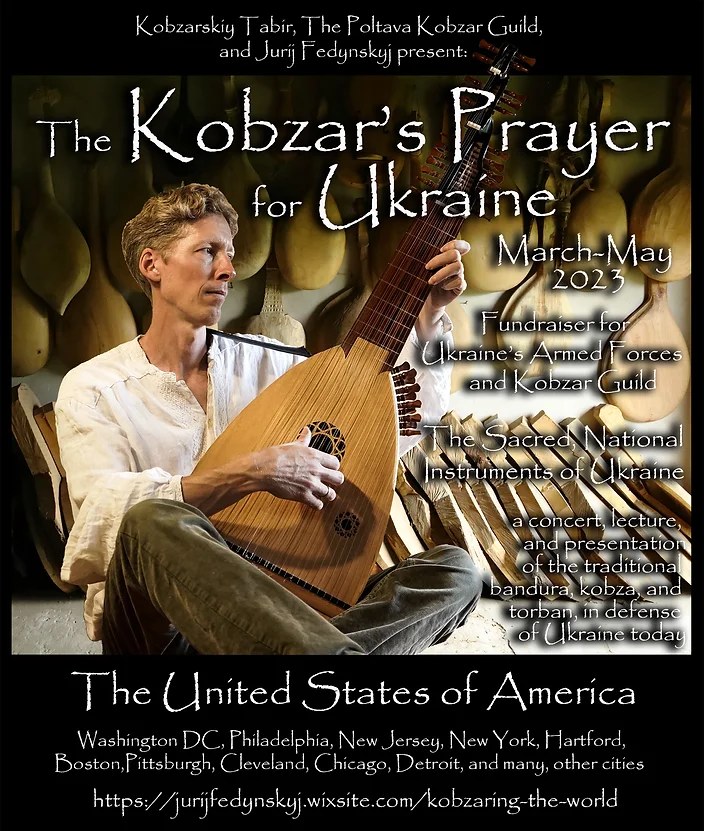 The Kobzar's Prayer for Ukraine with Jurij Fedynskyj
Jurij Fedynskyj presents the lost national instruments of Ukraine – the traditional turban, bandura, and kobza.
Join us for a concert of Ukrainian sacred songs, epic psalms, folklore, as well a lecture about the war in Ukraine today, through the heart and history of Ukraine, through her greatest poets, statesmen, and blind singers, and a demonstration of what a traditional kobzar might be today.
No tickets. Donations will be accepted at the event.
When: Saturday, June 11th, 3 pm
Where: Event1013, 1013 E 15th St, Plano, TX 75074