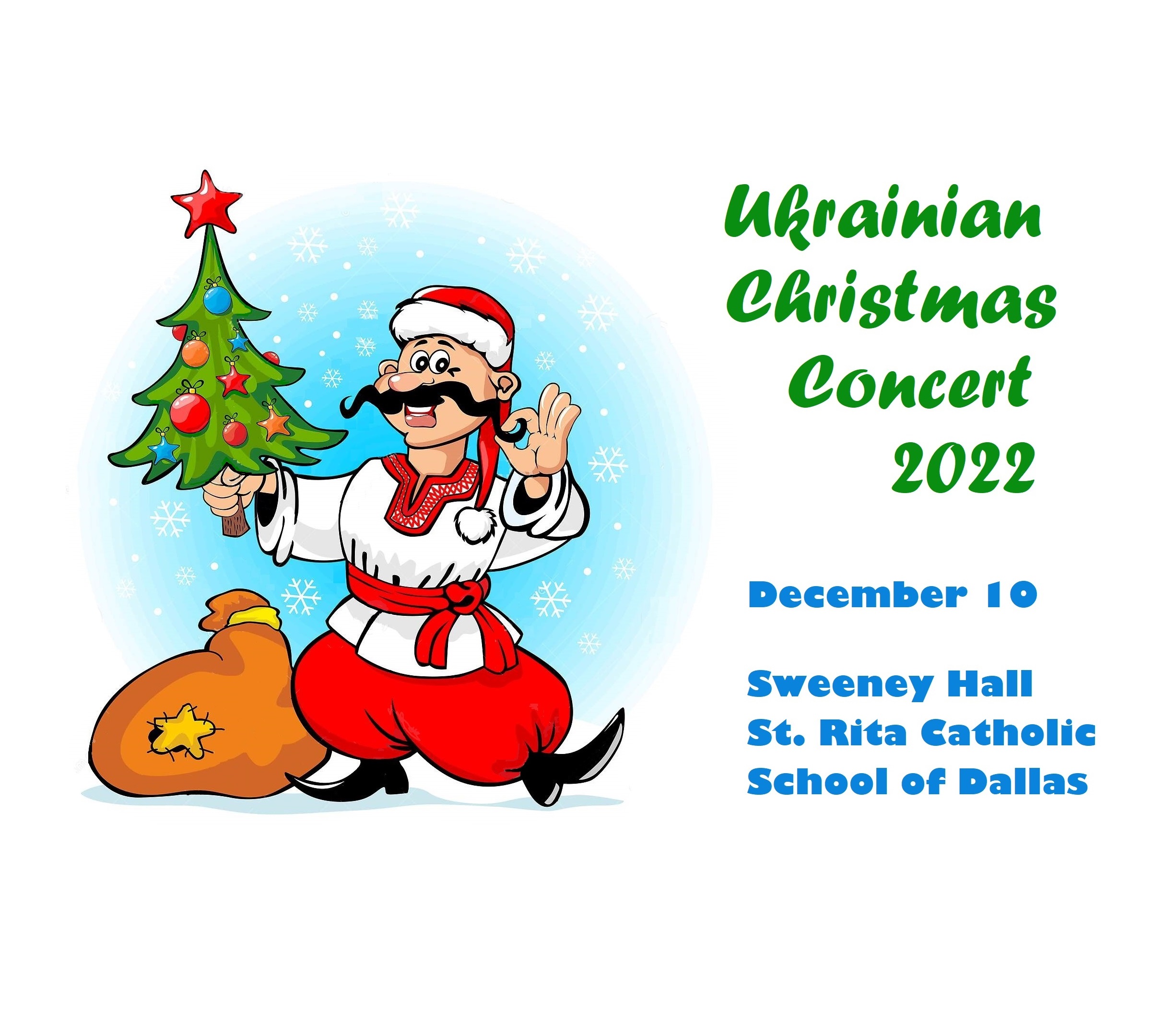 Ukrainian Christmas Concert 2022
Save the date for the highlight event of the year – the Ukrainian Christmas Concert 2022.
Veselka Ukrainian folk singers and Zorya Ukrainian dancers of Dallas invite you to the annual Ukrainian Christmas Concert 2022.
This will be a bright and special event that you will not want to miss. A wonderful opportunity for everyone to immerse into the rich cultural traditions of Ukraine, if only for an evening. The event will begin at 4 PM with a Christmas Bazaar. European handcrafts and beautiful goods will be offered by unique vendors. The curtain will rise at 6 PM for the joyous and festive performances with some special guests.
Sit-down dinner and drinks are included.
Make the Ukrainian Christmas Concert a part of your Holiday season. Reserve your evening, bring families and friends.
All the funds raised will go to support the people of Ukraine affected by the war.
Tickets:
Early bird price is available through November 30: adult – $60, child – $30.
Regular price: December 1 – 9: adult – $75, child – $35.
Day of the event: adult – $90, child – $40.
Number of tickets is limited.