Ukrainian Christmas Charity Concert 2022
Ukrainian Cultural Club of Dallas in partnership with New Use Energy with the support of the St. Rita Catholic Community of Dallas invites you to the highlight event of the year – the Ukrainian Christmas Concert 2022.
This will be a bright and special event that you will not want to miss. A wonderful opportunity for everyone to immerse in the rich cultural traditions of Ukraine, if only for an evening. The event will begin at 4 PM with a Christmas Bazaar. European handcrafts and beautiful goods will be offered by unique vendors. The concert program will start at 6 PM for the joyous and festive performances by Veselka Ukrainian Singers of Dallas, Zorya Ukrainian Dancers of Dallas, Sonyashyk dance ensemble from Austin, and Yagoda Polish dance group. The highlight of the concert is the iconic and beloved RUSLANA – a legendary Ukrainian singer, Eurovision, and World Music Award-winning artist.
ALL PROCEEDS FOR POWER GENERATORS IN UKRAINE.
Sit-down dinner and non-alcoholic beverages are included.
Make the Ukrainian Christmas Concert a part of your Holiday season. Reserve your evening, and bring family and friends.
Tickets:
Early bird price is available through November 30: adult (12 y.o. +)- $60, child (2-11 y.o.) – $30, baby/toddler (0-1 y.o) – free.
Regular price: December 1 – 9: adult – $75, child – $35.
Day of the event: adult – $90, child – $40.
The number of tickets is limited.
Address: 12521 Inwood Rd, Dallas, TX 75244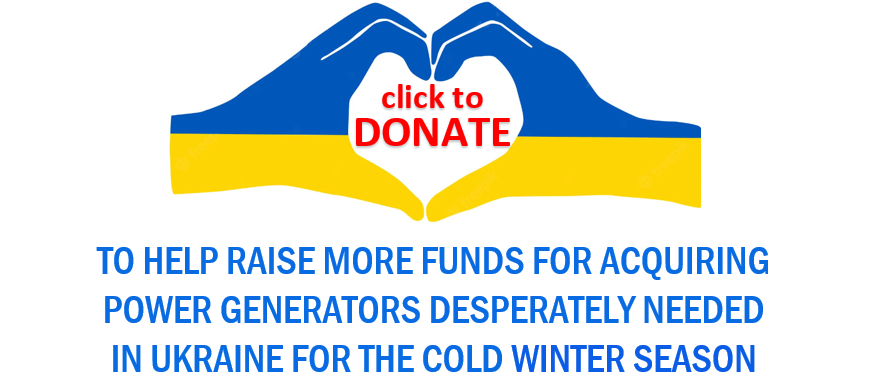 Silent Auction
---
Online ticket sales for this event are closed.